Discover
Flexible & Easy to Use

Rubber Products
The varieties of hoses available are seemingly infinite, as are their applications. Don't hesitate to contact us with questions about any specific application you might be looking for!
Rubber hoses: flexible and easy to route. With the right fittings, rubber hoses offer strong resistance to vibration.

Metal hoses: highly resistant to heat damage and can handle more extreme levels of pressure. Our metal hose manufacturers lead the industry in wall thickness without compromising flexibility, allowing for greater longevity, durability, and resistance to corrosion.

Hydraulic hoses: specifically used to convey hydraulic fluid. Flexible and usually reinforced, hydraulic hoses operate at very high pressures.
We supply hoses suited for refueling, safe and clean water transfer, steam cleaning, compressed air transfer, and more. Some of our clients' industries include beverage preparation and distribution, railcar maintenance, general machine construction, and pharmaceuticals.
Rubber & Specialties, Inc. provides more than just a product; we provide service. Included with your purchase is after-hours on-call assistance, custom labeling on hose assemblies, hose assembly pressure testing and certification, same-day shipping on most stock orders, and more.
Air & Multi-Purpose

General Purpose
Heavy Duty
Push-on
Chemical Transfer
Cleaning Equipment
Fire, Municipal

Marine

Fuel
Water
Conduit/Ventilation
Exhaust
Sanitation
Aerospace/Mil-Spec

Material

Abrasives
Bulk Transfer
Cement & Concrete
Mining
Metal Hose

Petroleum/Fuel

Aircraft Fueling
Dispensing
Dock
LPG
Transfer
Spray
Steam
Vacuum

Water

Discharge
Solution & Discharge
Washdown
Welding

Hydraulic

Socketless
Suction
Textile Braid
Single & Two-Wire Braid
Thermoplastic
High Pressure

Airbrake

Hose
Assemblies
Tubing
Railroad/Airbrake
Fuel & Oil
LPG
Brake & Clutch

Pressure Washing

Pre-made Assemblies
Bulk
Hose Assemblies

High Performance

Rubber, Stainless Braid
Teflon, Stainless Braid
Lightweight
Fuel & Oil
High Temperature
Silicone

Abrasion

Spring Guard
Coil
Sleeve
Fire
Looms
Spacers
Contamination Control
To custom build your belt in-house, we keep thousands of feet of conveyor belt in stock in both heavy and light duty. Whatever your need may be in belting, we work with manufacturers from across the country and around the globe to make sure that all your belting needs are handled. This includes, but is not limited to, conveyor belts with: cleats, guides, sidewalls, top alternative materials, oil-resistant, high temperature, and food grade.
Drive belts are an important part of daily operations. Jason Industrial and Goodyear offer some of the best drive belts available today, which is why we offer their products to you.
We also work with some of the best pulley manufacturers. If there is a belt, there is a pulley. Knowing this, we offer to drive, idler, head, and tail pulleys for any configuration.
Conveyor

Food Belting
Permeable Fabrics
Light Duty Belting
Leather
Package Handling Belting
Transmission
Utility
Incline Belting
Black Heavy Duty Belting
Solid Woven PVC Belting
Thermoplastic
Nylon Core

Mechanical Lacing & Tools

V-Belt

Single & Branded
Cogged Belts
Adjustable
O-Ring Drive Belt
Synchronous
Specialty
Urethane
Pulleys, Sheaves, & Bushing
Rubber & Specialties Inc. has serviced the Gulf Coast for 40 years, providing hose fittings for a variety of industries. It is important for safety that you choose the proper fittings, couplings, and accessories, as the incorrect attachments may be unsafe. Our professional staff will be happy to share their knowledge of these products' uses, accessories, and the materials appropriate for the intended use of your machinery.
Our hoses and fittings can be utilized in many different industries, creating optimal fluid transportation with great durability

These fittings are used in beverage dispensers, construction diggers, steam cleaning attachments, and more
Quick disconnects allow you to connect or disconnect lines quickly without tools

Industrial couplings are created for high-performance flexibility for rotating equipment

Fire hose attachments are used in fire protection equipment, including sprinkler systems or expansion rings
With the deep-rooted ideals in the community, Rubber & Specialties Inc. has developed strong relationships with the best suppliers of hose fittings. We have the experience and knowledge to provide you with the proper product depending on their uses, types, and materials.
Types of Fittings We Offer
Hose Fittings

Reusable
Socketless
Permanent
Crimp-On
1 & 2 Wire
4 Spiral
6 Spiral
Aerospace/Mil-Spec

Adapters

SAE O-ring
Split Flange
SAE 45 Degree
Flare
SAE 37 Degree
Flare (JIC)
Pipe
Metric/BSPP/BSPT
Tube Compression
Weld-On

Quick Disconnects

ISO-B Industrial
Interchange
Poppet Style
AG-Series
Agricultural
Poppet Style
W-Series
Interchange Wing Style
ISO-A Interchange
Flush Face
Snap-Tite
Enerpac
Diagnostic QD
Aerospace/Mil-Spec
Accessories
Swivel Fittings
Accessories

Industrial

Hose Fittings
Threaded
Grooved
Cam & Groove
Fittings
Aluminum
Brass
Stainless
Polypropylene

Adapters

Aluminum
Brass
Stainless
Polypropylene
Accessories

Filters, Regulators, Lubricators

Tank Truck

Dry-Disconnect
Vapor Recovery
TTMA
Drop Elbow
Load/Unload Valves

Pneumatic

Push-in Tube Fittings
Compression Tube Fittings
Quick Disconnects

Fire

Hose Fittings
Adapters
Nozzles

Brass Fittings

45 Deg Flare Fittings
Inverted Flare Fittings
Space Heater Gas Range Fittings
37 Deg Flare Fittings
POL Bottle Gas Fittings
Compression Fittings
Double Compression Fittings
Flareless Fittings
Push-in Tubing Fittings
Pipe Fittings
Ultra Grip Fittings
Hose Barb Fittings
Push-on Hose Barb Fittings
Garden Hose Fittings

Sanitary

Hose Fittings
Adapters
Clamps

Pipe & Welding

Threaded Fittings
Flanges
Swivel Joints

Aluminum

Fittings
Adapters
Steel
Fittings
Adapters

Silicone

Adapters
Reducers
Elbows
Connectors

Hose Fittings

Hydraulic
Industrial
Air/Water
Fire
Garden

Quick Connects & Disconnects

Hydraulic
Industrial
Dry-Disconnect
Pneumatic
Air/Water
Pressure Washing

Fire Equipment

Dry Hydrants & Strainers
Forestry Equipment
Hose Couplings
Nozzles
Racks & Reels
Specialties & Accessories
Storz
Valves & Wyes
Wrenches & Tools

Fuel, Oil, & Grease Service

Nozzles & Dispensers
Breakaways
Swivels
We offer numerous types of custom-cut gaskets. There are various types of gasket materials that we can use, such as Viton, PTFE, graphite, silicone, non-asbestos, and many other types of sheet materials. Our material list for packing is just as long as our gasket material. Standard packing such as graphite is offered as well as something as strong as Kevlar. We must also mention our fiberglass tape and rope.
O-Rings

Buna-N
Viton
PTFE
EPDM
Neoprene
Silicone
Kalraz
And More

Gaskets

Custom Cut
Fitting & Flange
Bulk Sheet Material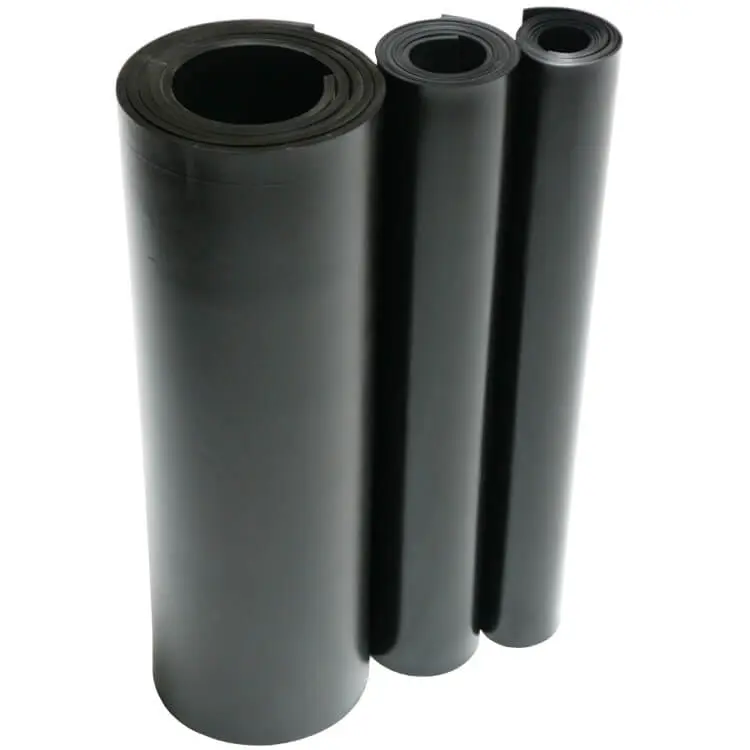 At every doorway entrance, at every assembly line, behind the service counter, and in many other places, you will find some of our matting. This is for safety reasons, workplace cleanliness, or even to help workers stamina while performing their job. The matting we offer can be custom cut and designed.
Our sheet material covers just about every type of elastomer available. Also offered are many different types of plastics, such as UHMW and HDPE. Don't forget our doorway strips for places like freezer doors and welding rooms.
Bulk Sheet Material

Elastomers (Rubber, Composites, Etc.)
Plastics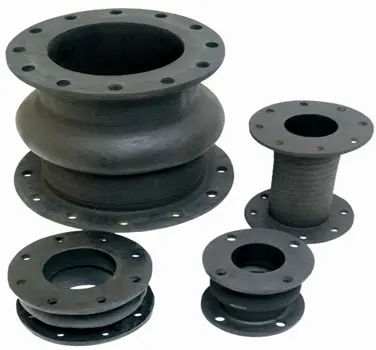 Rubber & Specialties, Inc. has worked for 40 years to build quality expansion joints for our customers all across the Gulf Coast region. Chemical plants, military bases, shipyards, mining operations, municipalities, and others have been relying on our products to help maintain their facilities and equipment. We use a combination of in-house welders and many custom joint manufacturers from across the country to create the perfect solution for each customer.
Expansion joints are designed to absorb expansion and movement, typically between pipes, due to heat, vibration, and environmental factors. They are an essential part of many different industries and business enterprises and are broadly intended to keep large mechanical or industrial systems stable under stress.
Types of Expansion Joints
Our employees and partners use strong, stable equipment and proven techniques to design products that will hold up to the toughest modern industrial needs.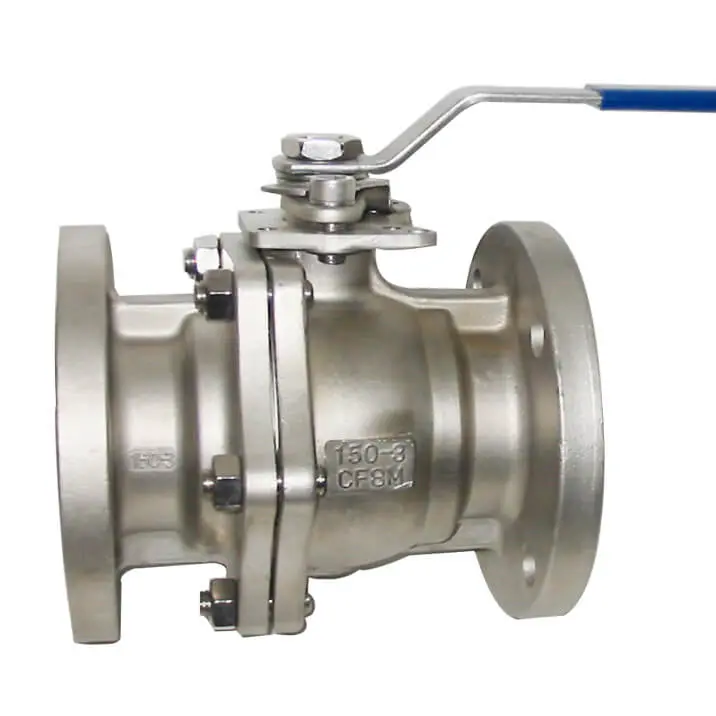 As you can see listed below, there are different types of valves for the many different types of applications. With Rubber & Specialties, you can find numerous configurations with many different types of materials to suit your needs.
Brass In-line Check Valves

Stainless Steel In-Line Check Valve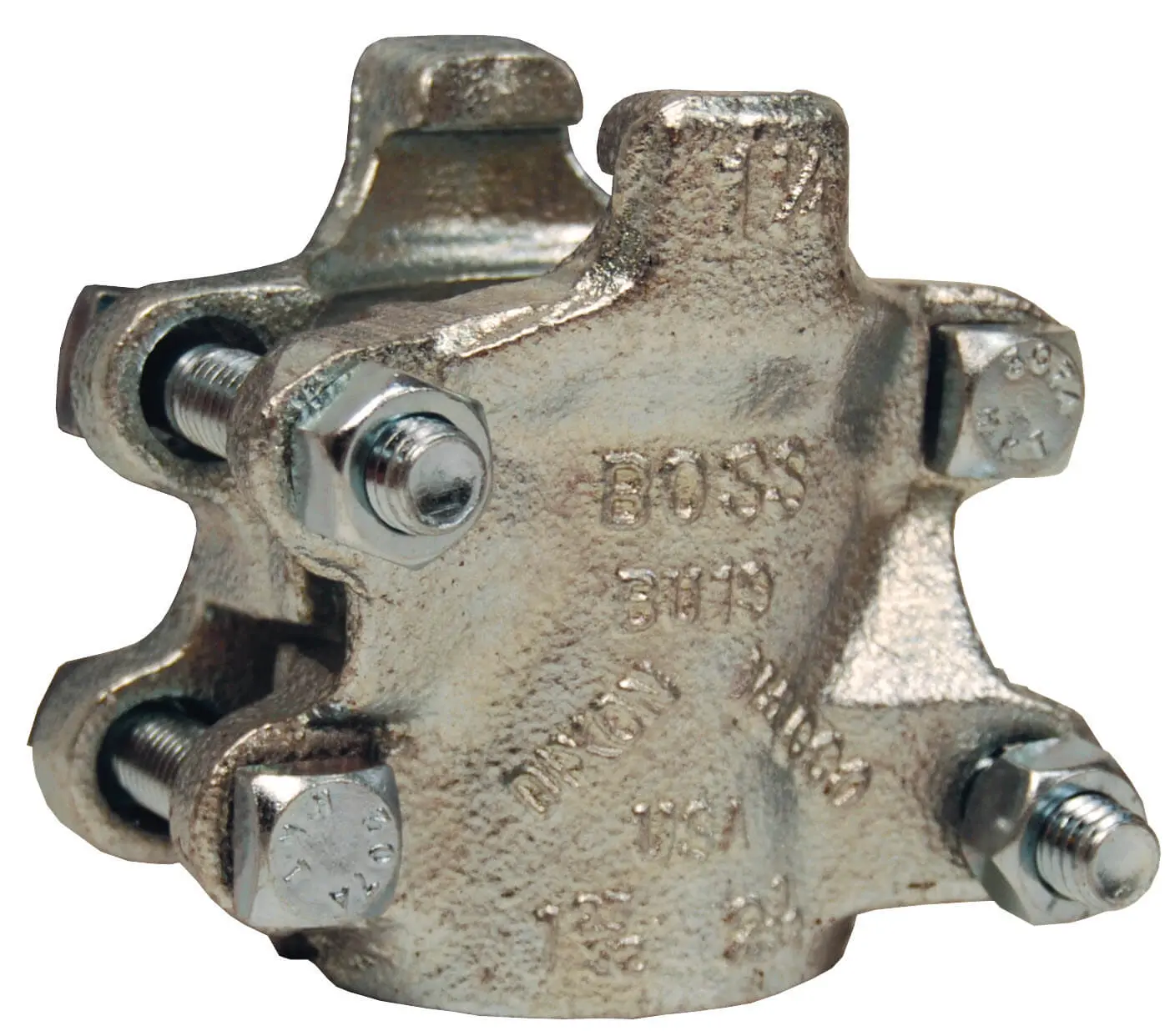 ZSI, Strapbinder, Band-it, Ideal, and Mikalor name our primary manufacturers that we represent. In addition to hose and support clamps, we also offer specialized tooling for clamp installation.
Coilhose Pneumatics and Daughtridge Sales are a couple of our top suppliers for our gauges, filters, regulators, lubricators, and accessories. Pressure and vacuum gauges only scratch the surface of the various types of gauges that are available. When it comes to FRLs, there are many different combinations to suit your needs.
Tubing

Stainless
Nylon
Polyurethane
Vinyl

Gauges

Pressure
Vacuum
Pressure/Vacuum Combo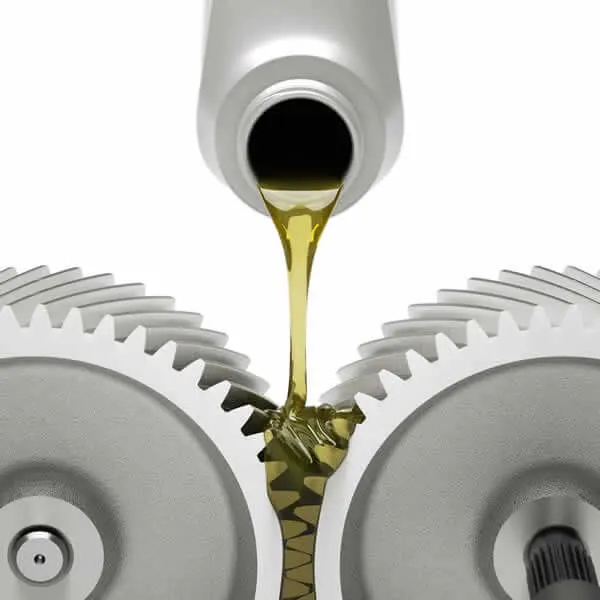 We proudly represent Accumetric's line of BOSS products. We hope that you take the time to look through all the different types of applications for adhesives, lubricants, and sealants.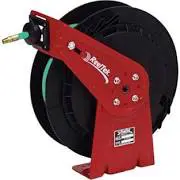 Back in the day, many hose assemblies were done by hand. Today we use power tools. Of course, we also offer the hand tools to do the job. Here we include reels, transfer pumps, and nozzles.
Belting

Lacing and Fastener Tools
Assembly Equipment

Hose Contamination Control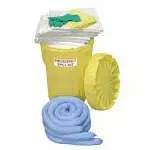 Think of all the things you might use around your shop. You'll find it all here. From rags to wrenches, spray lubes to glues, grease to degreasers, or air chucks to hoses. We have a vast network of manufacturers we represent to bring you the best in what it takes to get the job done.
Absorbents

Shop Rags
Absorbents Pads
Granular
Spill Kits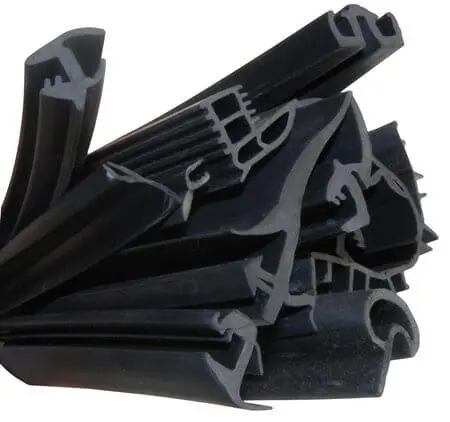 Besides grommets and bumpers, this is where our product offerings get very interesting. Whether the solution calls for rubber, plastic, or just about any other type of material, we have a way to custom-build your product.
Lathe-Cut Rubber Products

Corrosion & Wear Resistance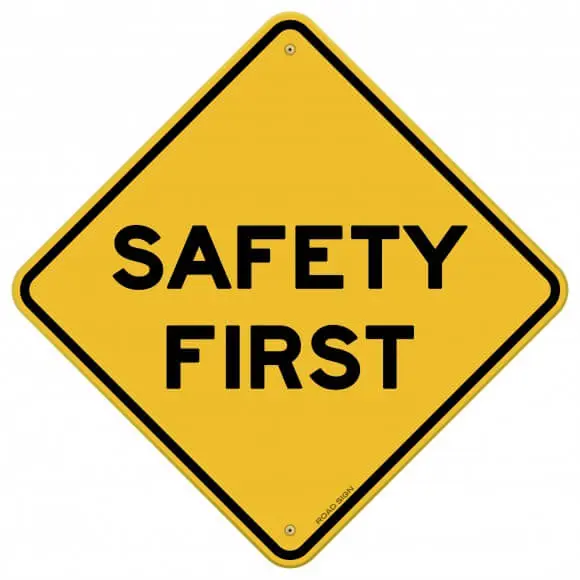 From head to toe, for all the places you go, we have the safety products to ensure a safe working environment. Hard hats, safety glasses, and ear plugs are only a few of the many items we offer. Here we are looking into safety cones and even a means of staying hydrated.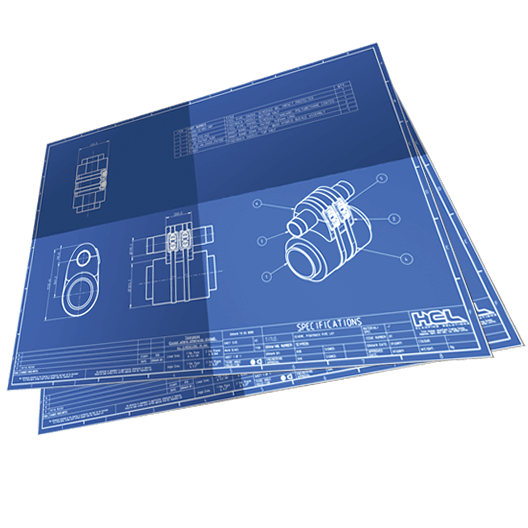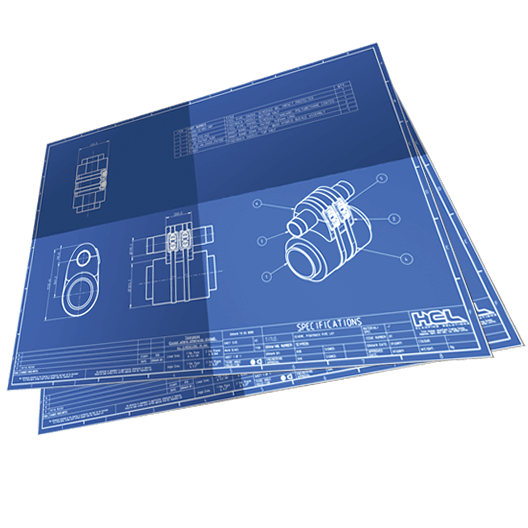 Chemical Compatibility Charts

Threaded Connections Data