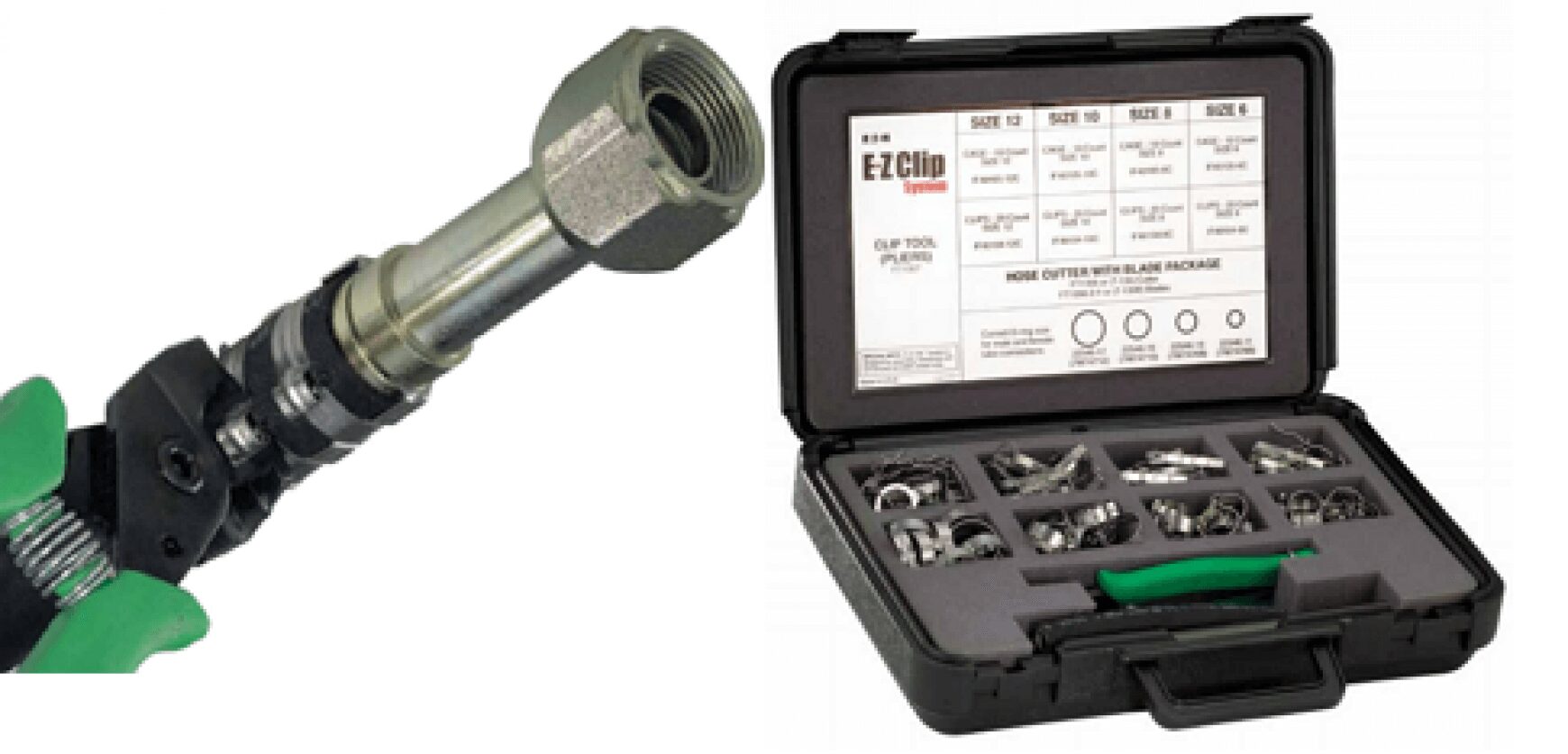 E-Z Clip System: What Could be Easier?
When it comes to picking out a hose, it's important to pick out the right kind of hose to meet your needs. Take refrigerant hoses. Those hoses need to stand up to some harsh chemicals and temperature changes. If the hoses need to stand up to harsh chemicals, so do the fittings.
Eaton has developed excellent fittings systems for their Aeroquip GH134 multi-refrigerant hoses called the E-Z Clip System. The connections exceed SAE J2064 standards as well as being vibration and impulse testing. Eaton provides an end-to-end solution with fitting, clamps, and the tools to make it work. What are the benefits?
No guesswork.
No leaking crimps.
No power supply is needed.
As easy to use as a pair of pliers.
Easy to use in confined areas.
Read more about Eaton's E-Z Clip system, then give Rubber and Specialties a call at 800-6RUBBER (+1 (800) 678-2237) to help you find what you need. We always answer the phone.